Memphis VA first to provide life-saving procedure for heart failure patients
Published: May. 11, 2023 at 10:43 PM CDT
MEMPHIS, Tenn. (WMC) - The Memphis VA Medical Center is the first hospital in the Mid-South to treat heart failure patients with a new technology that gives them a second chance at life.
If you or someone you love suffers from heart failure, you know it is a devastating condition.
Your heart no longer has the strength to pump blood to keep your brain, lungs, and muscles working.
Medicine doesn't help all patients. Devices invented years ago can be ineffective. But at the Memphis VA, doctors are performing a procedure with 21st-century technology that gives local veterans a fighting chance at survival.
Dr. Indranill Basu-Ray, director of Cardiovascular Research at the Memphis VA Medical Center, performed the first CCM Therapy procedure in the Mid-South on Lewis McCrainey, a heart failure patient who had no other hope until this advancement in modern medicine.
"It's a miracle," Dr. Basu-Ray told Action News 5. "He couldn't walk six feet from his bed to his washroom, which is attached to his bedroom, by himself in one go. He couldn't complete one single sentence, he was so breathless."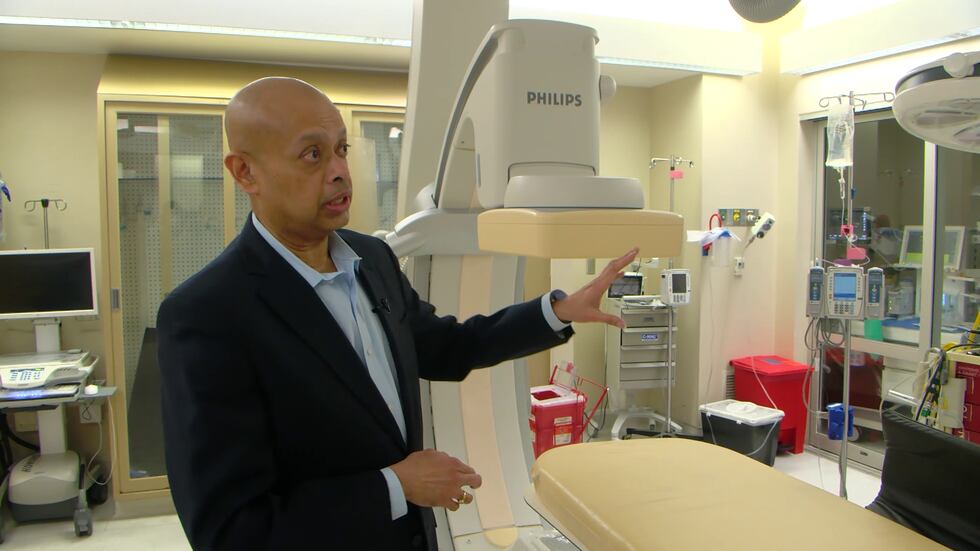 Dr. Basu-Ray implanted a device made by Impulse Dynamics that provides electrical pulses to the heart five times a day, improving the heart's ability to contract and send oxygen-rich blood throughout the body.
McCrainey says he noticed a difference immediately.
"It has helped me in terms of breathing in the short term," he said, "and I'm hoping in the long run, it will even improve my breathing and activities much more."
CCM stands for cardiac contractility modulation.
The implant is about the size of a key fob, and unlike a pacemaker, which needs battery replacement, this charges via Bluetooth.
"In three to four days, he was saying he could talk," said Dr. Basu-Ray. "He could actually chat with his wife. He could walk to the bathroom by himself."
This FDA-approved treatment is designed to improve the quality of life for heart failure patients like McCrainey, who no longer respond to medication.
"Certainly, as an older person," said McCrainey, "if you can do your daily routine, you're much better off and you'll be healthier."
Healthier, and happier, leading a longer life and spending more time with loved ones. CCM Therapy, said Dr. Basu-Ray, is truly life-changing.
"I love it!" said Basu-Ray, "The patient's wife called me and said 'Dr. Basu-Ray, I'd like to give you a hug. You've given my husband a new life.' I loved it!"
The CCM Therapy device costs $24,000.
But Dr. Basu-Ray said that's far less expensive than having to be repeatedly hospitalized because of heart failure complications.
And at the VA, the cost of treatment is free.
Dr. Basu-Ray said it's the minimum society can do for those who sacrificed for our country.
Click here to sign up for our newsletter!
Click here to report a spelling or grammar error. Please include the headline.
Copyright 2023 WMC. All rights reserved.