5 Star Story: Rachel's Flowers
Published: May. 9, 2023 at 11:16 PM CDT
MEMPHIS, Tenn. (WMC) - Since at least the Middle Ages, flowers have symbolized love and affection, prosperity, purity and peace, and to this day they're one of the most popular gifts.
So, with Mother's Day less than a week away, what better way to feature the people, places and things that make us proud to call the Mid-South home than with a 5 Star Story about one of Memphis' oldest florists, Rachel's Flowers, that's been in business for 65 years.
Business is brisk for the floral business this time of year; the last three weekends were filled with corsage and boutonniere orders for prom. And with Mother's Day and graduations just around the corner, Rachel's Flowers at 2486 Poplar Avenue is one busy place.
"The best blessing I have is I have the best employees and you're only as good as your employees are," boasted owner Rachel Greer, who describes her business, figuratively and literally as a Mom and Pop shop.
"My Mother and Daddy started it over 60 years ago," she explained.
Greer's parents Mark and Patricia Hammond opened their first shop in 1958.
"And when he first opened it on Poplar Avenue, right across the street from Lowenstein's East and Poplar Plaza, we had a cigar box as a cash register," she said while describing the business' humble beginnings.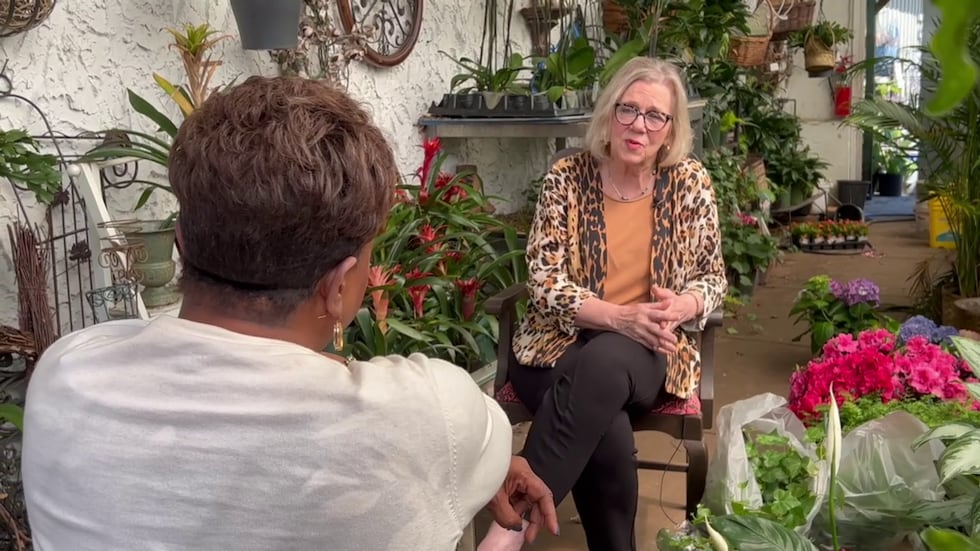 As for the business being named after her, "They did, but let's be honest though, my grandmother was a Rachel, too, so they probably killed two birds with one stone," Greer chuckled.
She also said that she practically grew up in the flower shop, doing much the same then as now, answering phones and filling orders.
"And started probably when I was 7 when they were doing weddings and big events and I was sleeping in the back of a car while we did those events you know," she recalled.
After moving from the first Poplar Avenue location into a building on Highland, Rachel's Flowers moved to it's current location back on Poplar Avenue 30 years ago.
"At this location we came in 1993, we bought this location. We had rented the first two," Greer explained.
It's also where 25 years ago, Greer saw a need and made it her mission to fill it, even moving her home into Binghampton to see it through.
"Rachel's Kids is a ministry in Binghampton, except it goes everywhere that we started because of the young boys coming over to the shop wanting to get work when we moved into this neighborhood. We pay for tutoring, for kids to be tutored, we buy school clothes to get kids started when the school season--if they have any activity that's through the school. Rachel's Kids will see that they get there and they have the opportunity to do that. We have kids at Mitchell Heights, College Park, Orange Mound, even though Rachel's Kids started in Binghampton, many families had to move or relocate. It's just a community that we embraced and they embraced us and now it grew to when we started with young boys, then the sisters wanted to come and we do something with the kids every weekend," Greer said.
She estimates the non-profit has worked with at least 300 boys and girls through the years but said it's really not about the quantity of kids she's helped, but the quality of time spent.
"It's the same thing in the florist business. I don't wanna be the one that does assembly line quality work. I want to know that quality goes into everything that I do. And with the children, spending time with them is the most important thing," she said.
As for her flower business, Greer is driven by the same desire for connection.
"Being a part of the people that you work with, getting to know them, getting to know what pleases them, I can tell you what ladies like anthuriums, what ladies hate corkscrew willows, you know, what colors they like. We wanna be part of what you're doing, we want have the same excitement you do or share the sorrow that you do. We have relationships we would have never made it without the relationships that we've had," Greer said. "We just love being a part of Binghampton and Midtown and Memphis. We've got a great city to live in and I think that it's been good to me, it's been good to my family, my loved ones. So I'm gonna give back to the community."
Rachel's Flowers is another reason we love calling Memphis home. Incidentally, Rachel Greer said she likes to take Rachel's Kids fishing every weekend at Catch 'Em Lake, which can be quite expensive.
So if anyone has a pond or a lake that would allow her to bring the kids there to fish free of charge, she'd love to hear from you.
Greer also asks that you support your local small businesses.
For more information about Rachel's Flowers, click here, and for information about Rachel's Kids, Inc., click here.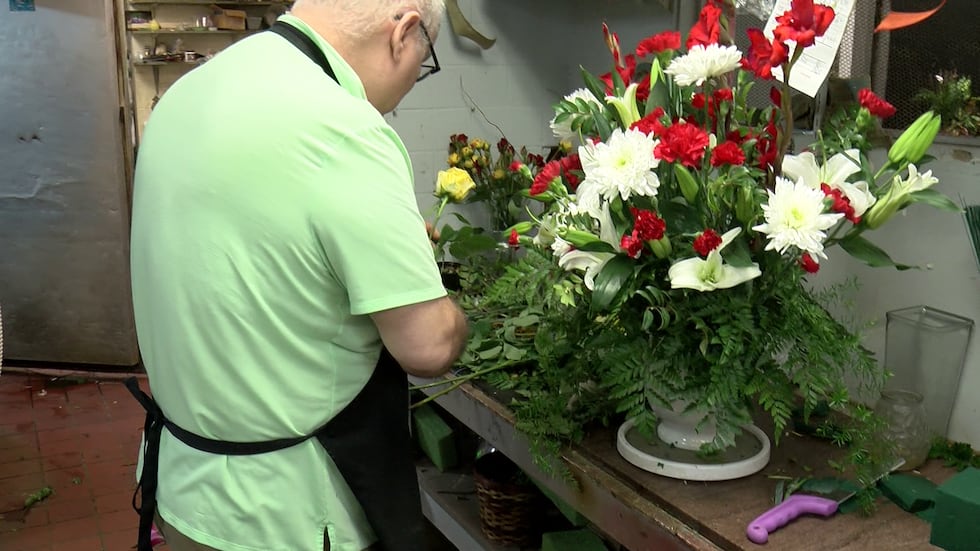 Click here to sign up for our newsletter!
Click here to report a spelling or grammar error. Please include the headline.
Copyright 2023 WMC. All rights reserved.