Tennesseans rally to reinstate expelled lawmaker
Metro Council is scheduled to vote on former State Rep. Justin Jones' House seat on Monday.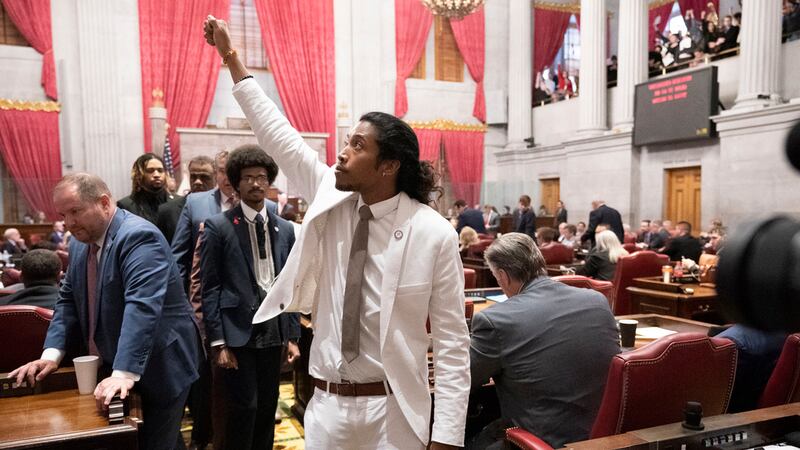 Published: Apr. 10, 2023 at 9:48 AM CDT
NASHVILLE, Tenn. (WSMV) - A rally and march took place Monday in Nashville in support of reinstating one of the expelled Tennessee lawmakers.
Supporters rallied at the Metro Nashville Courthouse and marched to the State Capitol in support of former State Representative Justin Jones and the other members of the "Tennessee Three."
The rally began at 3:30 p.m. at the courthouse before the planned 4:30 p.m. Nashville Metro Council session. Metro Council voted unanimously to put Jones back into the House. He was sworn back into the House on the Capitol steps after 5 p.m.
Jones and former Rep. Justin Pearson were expelled from the House after Republicans say they interrupted the House agenda and began chanting with the crowd in the balcony from the floor. Jones used a bullhorn to lead the cries of protest.
Pearson, Jones, and Johnson all defended their actions, saying they demanded action to help prevent more mass shootings. Some Republican lawmakers maintain the trio broke House rules and deserved to be punished.
Copyright 2023 WSMV. All rights reserved.