State House to honor Covenant School victims with memorial resolutions
Each resolution has details about the victim's life.
Published: Apr. 10, 2023 at 12:51 PM CDT
NASHVILLE, Tenn. (WSMV) – Tennessee lawmakers on Monday will honor those killed in the Covenant School mass shooting.
Filed by Rep. Bob Freeman, resolutions for each one of the victims, Evelyn Dieckhaus, Hallie Scruggs, William McKinney, all 9, Katherine Koonce, 60, Cynthia Peak, 61, and 61-year-old Mike Hall, will be read during the House Floor Session Monday evening.
Each of the resolutions includes details about the lives of the victims.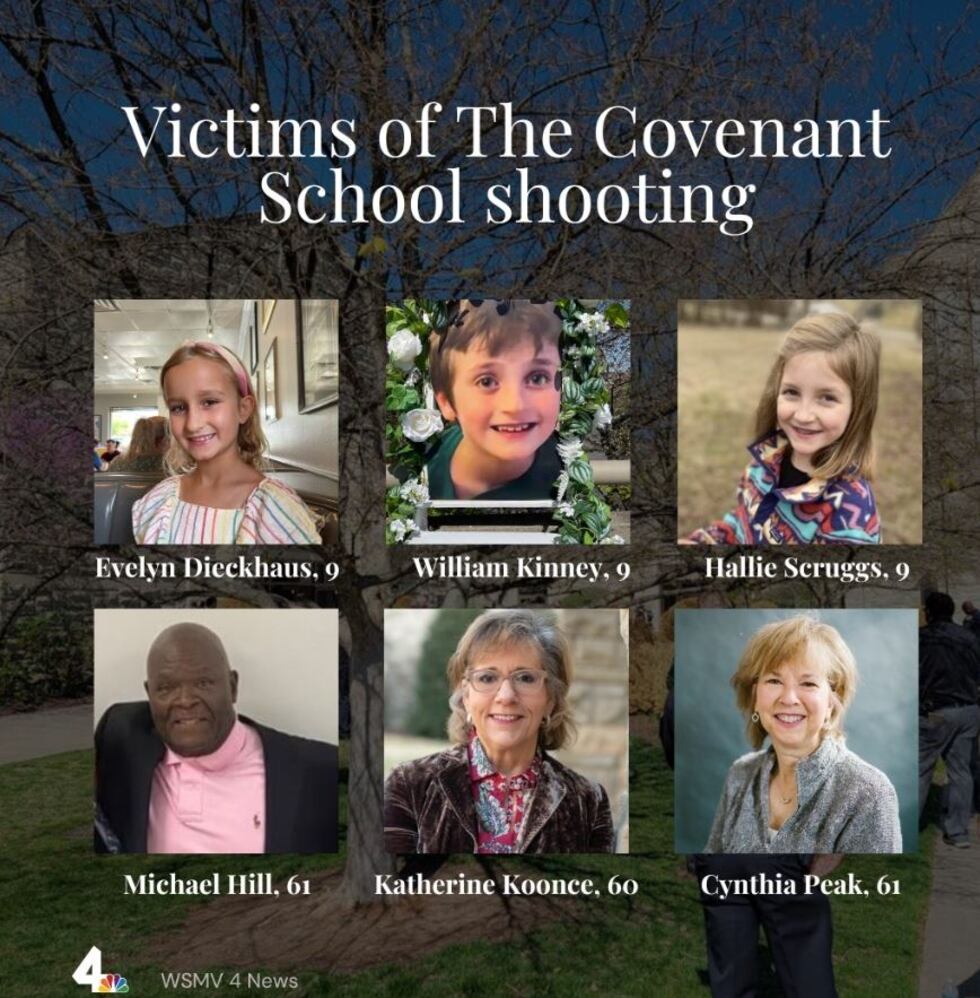 "Evelyn was a cheerful, engaging child for whom affection and empathy were second nature," the resolution to honor Dieckhaus says. "Evelyn Dieckhaus was a friend to everyone she met; she had an unwavering faith in the goodness of others, and she possessed the brilliant mind and creative spirit of an artist."
The resolution to honor administrator Katherine Koonce says she was an "inspiration to all who were fortunate to know her."
"Dr. Katherine Koonce was a lifelong educator who lived to love and encourage children, parents, and colleagues and ultimately gave her last full measure of devotion trying to protect her students," the resolution says.
The House session begins Monday at 5 p.m. Read each of the memorial resolutions below:
Copyright 2023 WSMV. All rights reserved.