Morgan Wallen hosts free concert, gives big donation at his alma mater Gibbs High School
Morgan Wallen graduated from Gibbs High School in 2011, where he played on the baseball team.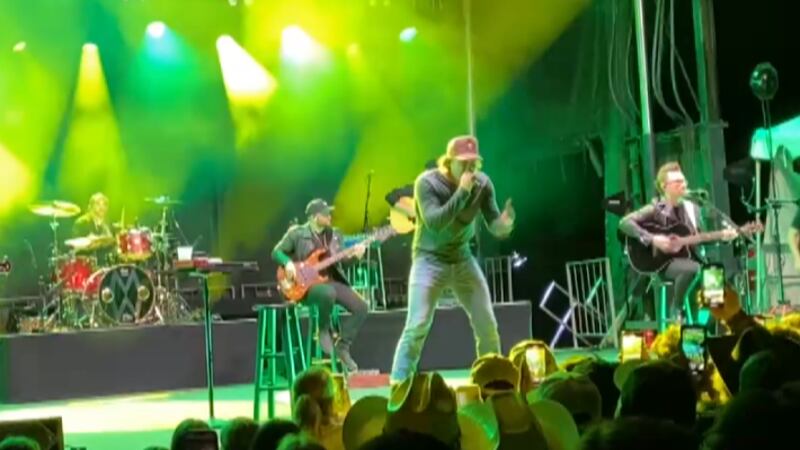 Published: Mar. 2, 2023 at 10:09 PM CST
KNOX COUNTY, Tenn. (WVLT) - Before Morgan Wallen became an internationally known country music artist, he was a student at Gibbs High School.
The 2011 graduate decided that just hours before his album came out, he would put on a free show for his alma mater after setting up a stage on the same baseball field he played on more than a decade ago.
"Everybody had some jitters and everybody was anxious," said one Gibbs senior after word got around that Wallen was going to be at their school.
Before starting the concert, Wallen took time at the end of the school day to speak to the senior class in the gym. He shared words of encouragement and invited them all to come to a free show that night as a way to give back to his hometown.
"It's so cool it's just I can't even believe it," said a Gibbs student in attendance.
The concert wasn't open to the public and the free tickets were only given to the senior class, teachers and staff, and the baseball and softball team.
For principal Jason Webster, he welcomed the graduate back with open arms, knowing that the students and staff would love the surprise. What made it more special for Webster was that Wallen chose to make Gibbs High School the place he performed just hours before his album released and just a day before his free show in Nashville.
"I think that's the big story. While he's incredibly famous and popular, he wanted to do this at home and that makes us feel special too," said Webster.
At the end of the show, Wallen handed Webster a check for $35,000 to go towards the Gibbs band and choral departments.
Copyright 2023 WVLT. All rights reserved.