A rare HIGH WIND WARNING in effect Friday following morning thunderstorms
Strong winds will be a big concern even after the storms pass
Published: Feb. 26, 2023 at 9:57 PM CST
|
Updated: Mar. 3, 2023 at 10:20 AM CST
MEMPHIS, Tenn. (WMC) - A low pressure system will continue to track across the Mid-South Friday.
The National Weather Service has issued a rare HIGH WIND WARNING (gold) for much of the Mid-South through 6 PM Friday. This means wind gusts not associated with thunderstorms may approach 60 mph throughout the day.
For locations in the WIND ADVISORY (orange), south winds 25 to 30 mph with gusts up to 50 mph can be expected.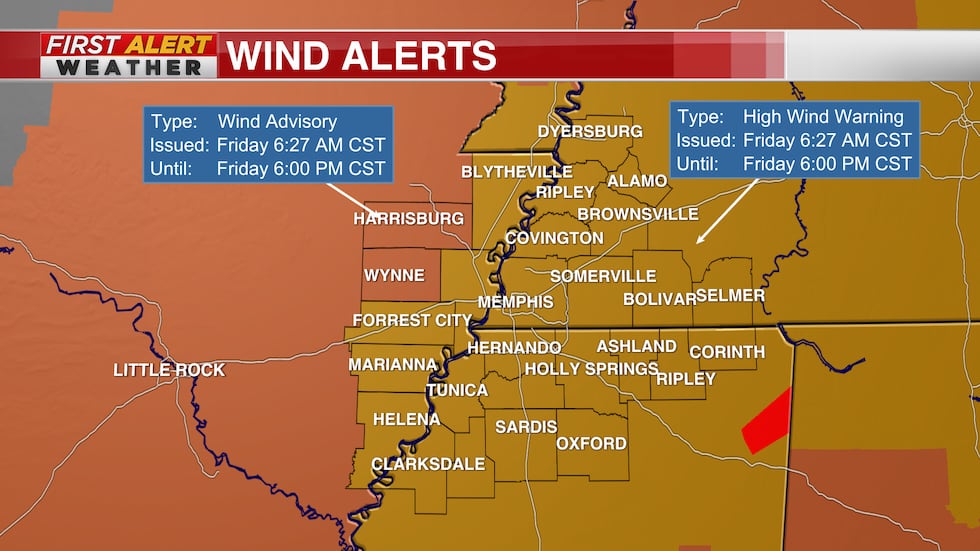 These strong winds will remain throughout the day, even after the storms depart.
These strong winds coupled with the saturated soils may knock down trees across the area and cause power outages.
If possible, remain in the lower levels of your home during the windstorm, and avoid windows.
Use caution if you must drive.
Wind speeds are expected to subside around sunset.
Additionally, excessive runoff from the morning storms may result in flooding of rivers, creeks, streams, and other low-lying and flood-prone locations.
A FLOOD WATCH remains in effect for the entire Mid-South through noon Friday.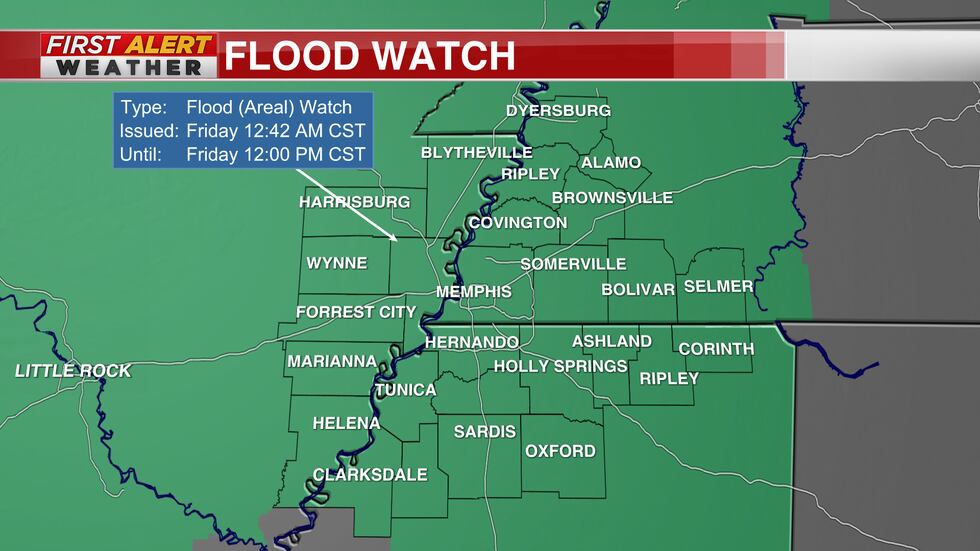 Additionally, temperatures will drop throughout the day with temperatures in the 50s during the afternoon.
Generally dry weather is expected across the area this afternoon.
STAY ALERT: Stay tuned to the First Alert Weather Team.
Be sure to download the WMC First Alert weather app for Apple or Android to your smartphone or tablet. It's FREE and will give you instant access to current weather conditions and forecasts for your specific location.
You'll also have a live, interactive radar and should any advisories or warnings be issued for your location you will get them instantly on your phone or tablet.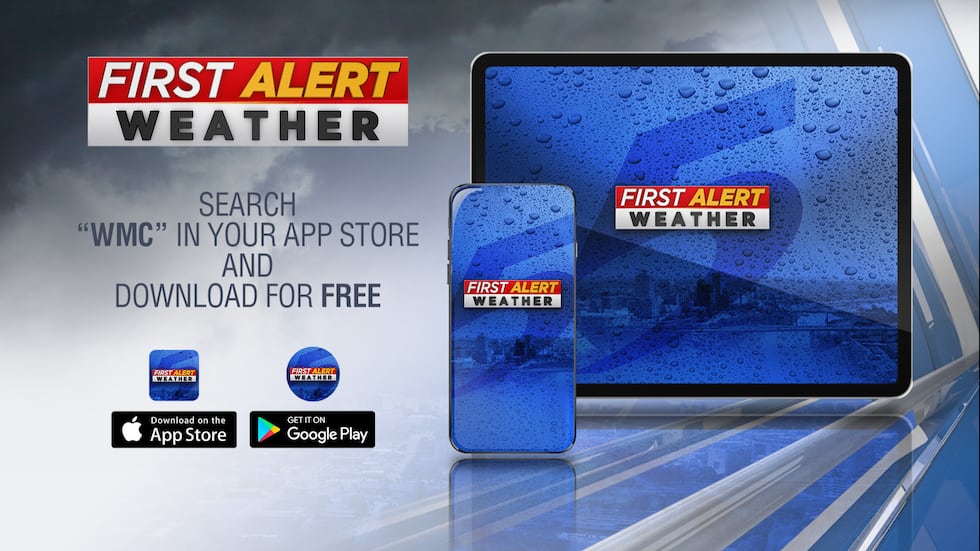 Click here to sign up for our newsletter!
Click here to report a spelling or grammar error. Please include the headline.
Copyright 2023 WMC. All rights reserved.