Sheriff: Suspect stabbed 14-year-old girl for refusing sex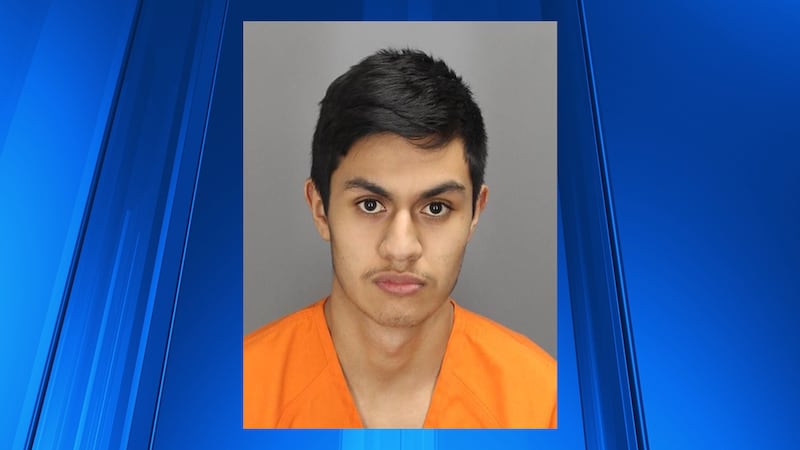 Published: Jan. 28, 2023 at 4:23 AM CST
OAKLAND COUNTY, Mich. (WNEM) - An 18-year-old Illinois man is facing charges after Michigan authorities say he stabbed a 14-year-old girl who refused to have sex with him.
Julian Antonio Pinedo, of Monmouth, Ill., was arraigned Friday on one count of assault with intent to murder. The charge stems from an incident that happened shortly after midnight Wednesday at a home in Springfield Township, WNEM reports.
Deputies from the Oakland County Sheriff's Office responded to a report of a teen girl who had been stabbed multiple times. Upon arrival, deputies found the 14-year-old victim on the floor of the residence bleeding from several stab wounds to her back and midsection, the sheriff's office said.
Pinedo allegedly stabbed the victim, who he met online, because she refused to have sex with him, the sheriff's office said, adding Pinedo had traveled to Michigan from his home in Illinois to visit her.
When Pinedo arrived at the house, he became angry when he learned they were not going to engage in sexual activity and stabbed her multiple times with an 8-inch knife he had purchased Tuesday in White Lake Township, the sheriff's office said.
Pinedo then fled from the residence after the assault. He was arrested a short time later after calling 911 and speaking to the Waterford Township Police dispatch, the sheriff's office said.
Waterford Township Police officers responded to the suspect's location and took him into custody without incident.
The victim remains hospitalized in critical but stable condition.
"The victim is stable and seems to be holding her own," Sheriff Michael Bouchard said. "We have taken an important step to hold the perpetrator accountable by arraigning him on serious charges today. I look forward to that proceeding."
Pinedo is being held in the Oakland County Jail on a $2 million bond. He is due back in court Feb. 7 for a probable cause hearing.
Copyright 2023 WNEM via Gray Media Group, Inc. All rights reserved.