Preliminary report released on Texas plane crash that killed 4, injured 1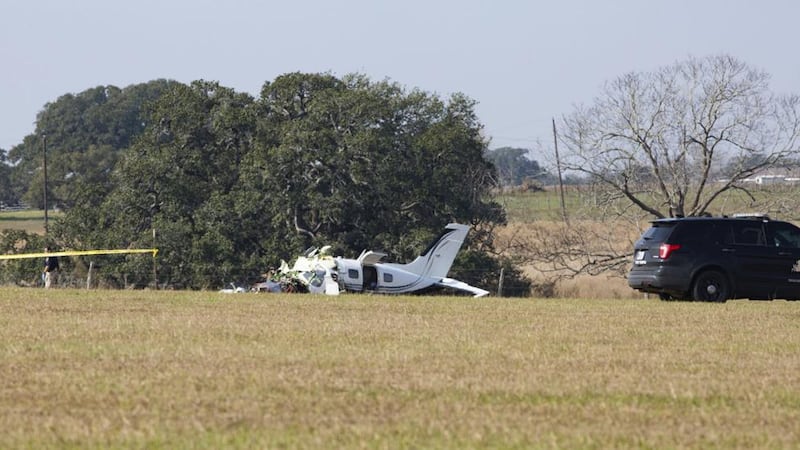 Published: Jan. 25, 2023 at 7:21 PM CST
MEMPHIS, Tenn. (WMC) - A report has been released on the plane crash that killed four members of the congregation of Harvest Germantown.
On Jan. 17, at about 10:39 a.m., a Piper PA-46-350P JetProp DLX airplane, N963MA, sustained damage when it was involved in an accident near Yoakum, Texas, according to the report.
The pilot, co-pilot and two passengers died as a result of serious injuries. Only one other passenger survived.
The airplane was operated as a Title 14 Code of Federal Regulations Part 91 business flight.
A preliminary review of video surveillance data showed that the airplane departed from the Memphis International Airport (MEM) at 7:48 a.m.
The plane was en route to Yoakum Municipal Airport in Yoakum, Texas.
The airplane was cleared for the Runaway 31 at the airport.
According to video surveillance data, the airplane turned east, descended, and impacted terrain about one mile south of the approach near the end of the runway.
The airplane came to rest in a field on private property, about 1.5 miles southeast of the airport.
The airplane was upright and both wings were found detached from the fuselage due to the impact sequence.
There were no flames after the crash. Both wings and the fuselage of the plane were severely damaged.
According to first responders, the passenger with significant injuries was able to get out of the cabin and call for help using his cell phone.
The NTSB, the Federal Aviation Administration (FAA), and Piper Aircraft responded to the accident site to conduct documentation and examination work. The wreckage was removed from the scene of the accident for further analysis.
According to historical FAA airworthiness documents, the plane was modified with a supplementary type certificate in Feb. 2020 and was equipped with a Pratt & Whitney Canada PT6A-35 turboprop engine.
The funeral service has already been held for the executive pastor of Harvest Church Germantown Bill Garner on Jan. 21.
Funeral arrangements have been made for Steve Tucker a Harvest elder and pilot of the plane before the fatal crash.
Funeral arrangments have also been made for Tyler Patterson, a member of Harvest Church in Germantown and a passenger in the fatal plane crash.
Click here to sign up for our newsletter!
Click here to report a spelling or grammar error. Please include the headline.
Copyright 2023 WMC. All rights reserved.