Va. police: Over a dozen injured when car crashes into pub
Published: Aug. 13, 2022 at 12:16 PM CDT
|
Updated: Aug. 13, 2022 at 3:56 PM CDT
ARLINGTON, Va. (AP) — Authorities say more than a dozen people were injured after a vehicle crashed into a pub and restaurant in northern Virginia.
Arlington County officials said the crash happened Friday evening at the Ireland's Four Courts establishment.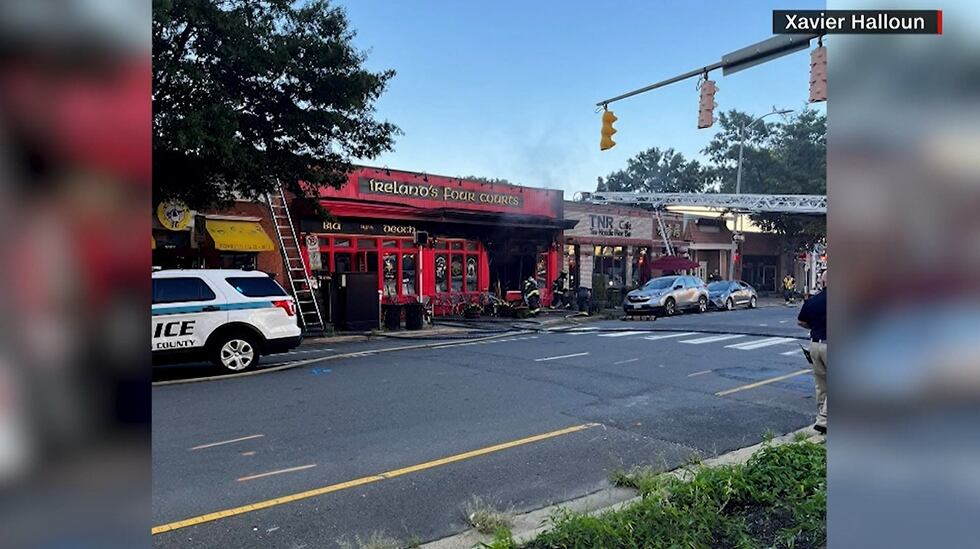 Authorities say nine people were taken to the hospital, and two of them remained in critical condition Saturday. Six more were treated at the scene.
The cause of the crash remains under investigation but police say the driver was working as a rideshare driver and had a passenger at the time.
The crash happened on a busy thoroughfare not far from the line with the District of Columbia.
Copyright 2022 The Associated Press. All rights reserved.