Trooper John Harris honored, laid to rest in Madison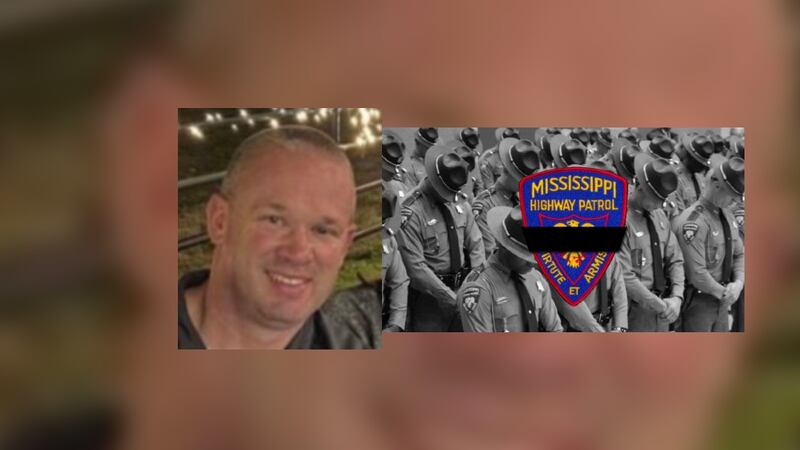 Published: Jun. 1, 2021 at 7:47 AM CDT
|
Updated: Jun. 1, 2021 at 1:50 PM CDT
MADISON, Miss. (WLBT) - The life and service of a decorated Mississippi State Trooper was honored Tuesday afternoon in Madison.
An unidentified driver hit and killed Trooper John Harris during a traffic stop Friday on Highway 16 in Madison County.
A Facebook fundraising group created for Harris' family has already raised more than $100,000, all of which will go to Harris's wife and two young children.
The church pews were packed with state leaders and law enforcement as they said their final goodbyes to trooper John Harris. His father described him as wanting to be a police officer at a young age, then working his way through the ranks to state trooper.
Harris leaves behind a wife two children and a brotherhood in blue that loved him.
Governor Tate Reeves said, "I could never in 1 million years come up with words adequate enough to put into perspective how much John meant to so many. Brave, courageous, moral, law-abiding, honorable hero. The good guy we should all be rooting for."
Shot twice in the line of duty, trooper Harris had earned two Purple Hearts and also worked at the Richland Police Department and Madison County Sheriff's Department during his long law enforcement career that ended too soon.
Law enforcement from around the state and beyond came to pay their respects.
Nick Rushton with the Gluckstadt Fire Department said, "The firefighters and the the police, we always stick together. Just a brotherhood. When one of us goes down, we always support the other. [Harris] went to work that day and didn't expect this. It was a tragic event. We came together and prayed about it."
An army of blue lights led Harris from the church to the Natchez Trace Cemetery. A law enforcement leader who gave his all for Mississippi.
Copyright 2021 WLBT. All rights reserved.