Former Bryant's Breakfast owner, Phil Bryant dies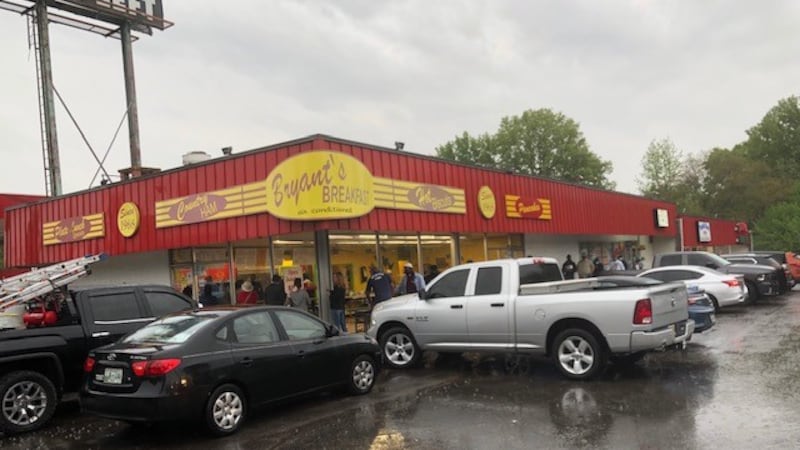 Published: Jun. 1, 2021 at 3:56 PM CDT
MEMPHIS, Tenn. (WMC) - Phil Bryant, the former owner of one of Memphis' famous breakfast restaurants, Bryant's Breakfast has died.
Bryant died Monday, May 31 but the announcement wasnt made until Tuesday on social media.
He was diagnosed with a brain tumor in late 2020, which fueled his decision to sell the restaurant.
The once family-owned businesses reopened April 14, 2021 with the Tashie Restaurant Group.
"It is with a heavy heart that we announce that Phil Bryant passed away, Monday, May 31," the social media post stated. "For the past 22 years, Phil ran his family's restaurant. He was the friendly face behind Bryant's counter, always greeting customers with a smile and often remembering your name and your favorite order. He never met a stranger and was loved by all who met him. Phil was an advocate for Memphis and played an important role in the revitalization of Summer Avenue. He loved dogs and would often give bacon to stray dogs in the parking lot."
Bryant's parents opened the family restaurant in the Parkway Village area in 1968, only to relocated nine years later to 3965 Summer Avenue.
Bryant's Breakfast has received numerous awards, including being named one of the top places to eat breakfast in the U.S. by Esquire magazine and USA Today. It's been named Best Biscuit in Memphis by Commercial Appeal and was a Best Breakfast in Memphis Finalist for many years.
Copyright 2021 WMC. All rights reserved.