Good vibes: Hardy mother and daughter operate marijuana shops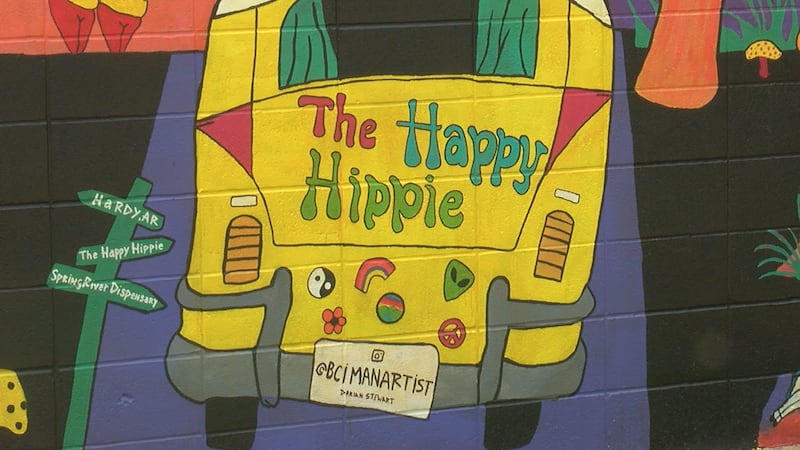 Updated: May. 29, 2021 at 1:21 PM CDT
HARDY, Ark. (KAIT) - A Sharp County mother and her daughter started separate businesses in Hardy, but in the same industry.
When co-owner Renee Clay-Circle isn't at the Spring River Dispensary, she's at the Happy Hippie, helping her daughter, Katie Clay-Thomas, run her own business.
Katie and her mother have a unique relationship with cannabis playing a huge part.
"She's always been interested in this kind of stuff," Renee said.
That interest sparked the creation of the Happy Hippie in March. It's a sister store, of sorts. People can buy medical marijuana at the dispensary, and the pipe to smoke it at the Happy Hippie.
For Katie, it's a way to interact with the community.
"I'm just such a people-person," she said. "I've always wanted to do something that had to do with helping people."
When Katie started the business, she didn't know how it would do. Especially with a store designed after a controversial topic.
She said she's been blown away by the response.
"I didn't know that there would be so many people around here that would support me but it has been awesome," Katie said.
While cannabis is a passion for both of them, they say the best part is getting to spend time with each other.
"I work a lot of hours, different jobs but I mean I get to come see Katie every day and order stuff together and it's great," Renee said. "There [are] little old ladies come in here, they've been to the dispensary and they buy things and they don't know how to use them. Katie's great, she shows them how to do everything and they love her."
For Renee and Katie, they hope to continue to spread 'good vibes' to the Hardy community.
"I definitely couldn't have done any of it without my mom," Katie said. "She's helped me so much."
Copyright 2021 KAIT. All rights reserved.