Dawg Team Apparel USA opens second location near Crosstown
New Black-owned pet apparel store features a fully automated dog washing machine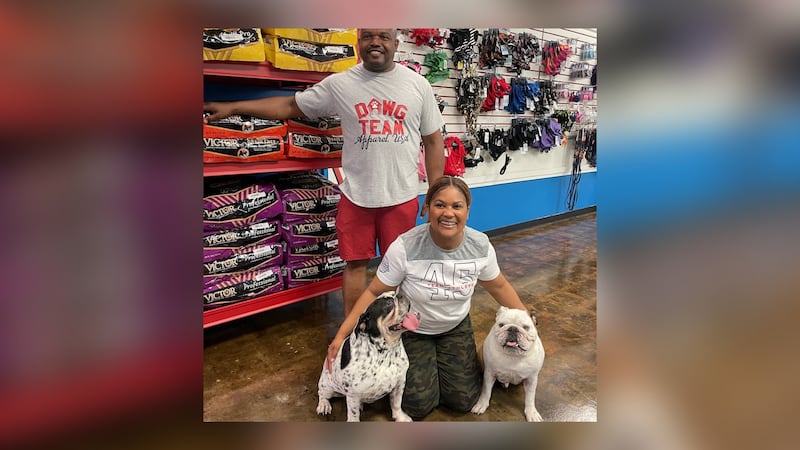 Updated: May. 2, 2021 at 4:57 PM CDT
MEMPHIS, Tenn. (WMC) - Gear up for the season by stopping at Dawg Team Apparel USA, a new black-owned dog store in the Bluff City!
Owners, Audrey and Calvin Morrow held an event Saturday, May 1 to celebrate the grand opening of their second store in the Midtown area.
The new location is at 420 N. Cleveland, just blocks away from Crosstown Concourse.
Customers can purchase unique attire -- like team jerseys, polo shirts and dresses -- and accessories for their dogs, as well as healthy foods.
The store has a family-friendly and modern aesthetic with a custom-built, fully automated, dog washing machine with flea-resistant spray and blow dryer.
"We wanted to provide a self-service unit that was easy, safe and affordable for parents to keep their fur babies clean. Bath time is now enjoyable for both the child and parent!" explained Audrey, " Customers can shop for their dog's needs and leave with them clean and dry."
Visit the company's website to purchase items online.
Copyright 2021 WMC. All rights reserved.