Tiger Football gets top quarterback transfer from Arizona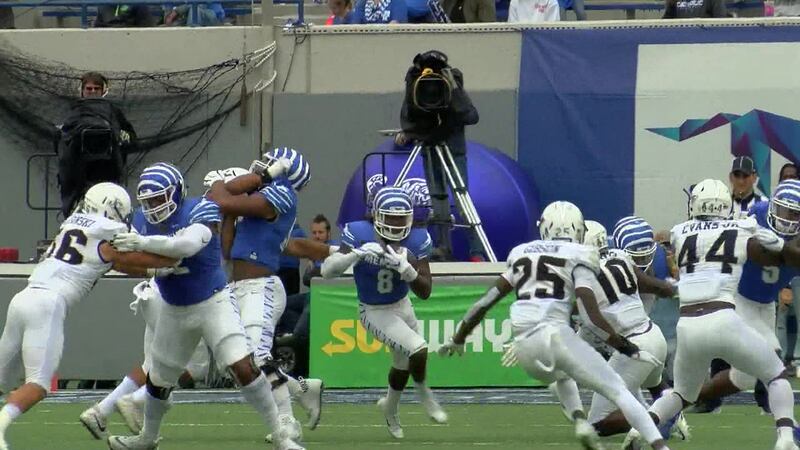 Published: Dec. 25, 2020 at 5:40 AM CST
MEMPHIS, Tenn. (WMC) - Merry Christmas, everybody! It's definitely a Happy Holiday recruiting season for the Memphis Tigers Football team, getting another top-rated quarterback from the desert, this time, the University of Arizona.
Wildcats Sophomore Grant Gunnell is using the NCAA transfer portal to come to Memphis. In 12 games with Arizona, the 6′6″, 230-lbs hit 66 percent of his passes for 1,864 yards with 15 TD's and 3 int's. Gunnell, who's from Houston, is the all-time leading passer in Texas High School history.
During a phone interview on his transfer, he said he wants to get back to the freedom of calling plays at the line, something he said he didn't have with the Wildcats. "The first time I talked to the coaches it felt like family," Gunnell tells GoTigers 247. "It just kind of all fell into place when they were showing me how they operate as a program, and stuff. So, like that, and it's being closer to home."
Gunnell is following in outgoing Tiger quarterback Brady White's footsteps. White, a former four-star QB from California, transferred to Memphis from Arizona State three years ago and became the U of M's all-time leader in passing yards, touchdowns, and victories - including Thursday night's 25-10 win over Florida Atlantic in the Montgomery Bowl.
Copyright 2020 WMC. All rights reserved.