A look back at Memphis' Super Tuesday tornado outbreak 12 years ago
Published: Mar. 3, 2020 at 1:55 PM CST
|
Updated: Mar. 3, 2020 at 1:57 PM CST
MEMPHIS, Tenn. (WMC) - There seems to be something about Election Day and severe weather.
You've no doubt heard about the deadly tornadoes that hit the Nashville area early this morning. It isn't the first time that deadly tornadoes have struck in Tennessee on Super Tuesday.
On Feb. 5, 2008, we were under the gun here in the Mid-South. There was a huge and deadly tornado outbreak not only for us in the Mid-South but also for much of the southern United States. This outbreak is known as the "Super Tuesday Outbreak." That day was the primary election for our country.
A cold front and strong area of low pressure moved through the Mid-South and was the main trigger for the severe weather outbreak.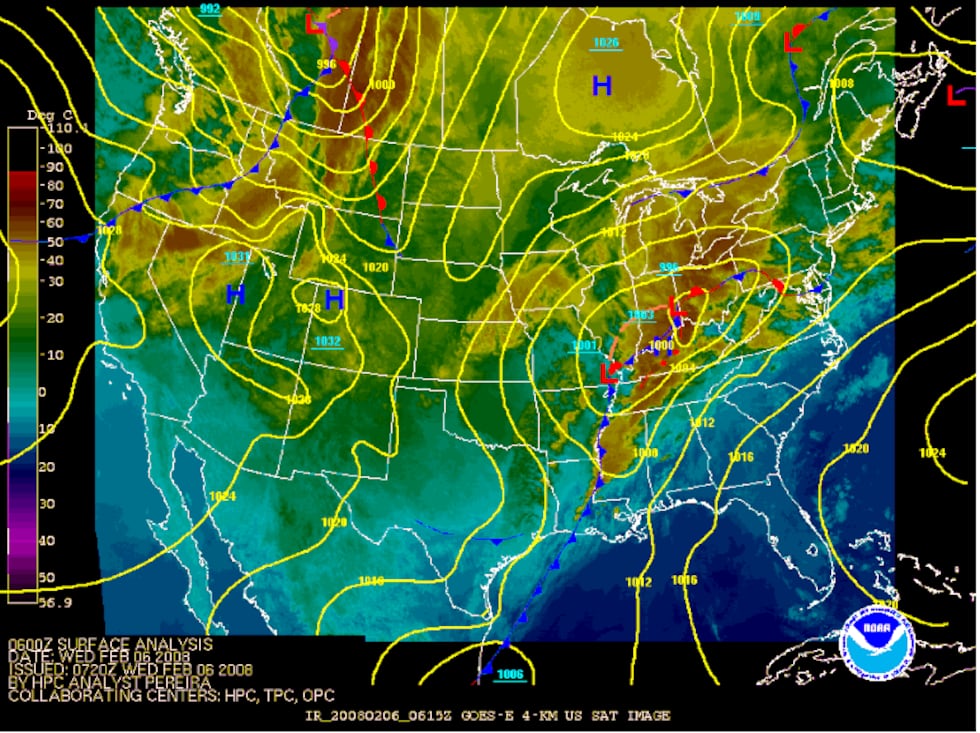 Ahead of the front, we felt temperatures in the 70s, and it was muggy too. Dewpoints, which are a direct measure of moisture in the air, were in the upper 60s. (pretty muggy!). In fact, we hit a record high in Memphis of 79 degrees that afternoon, and get this...lows only fell to the 60s.
That's very rare for a February day!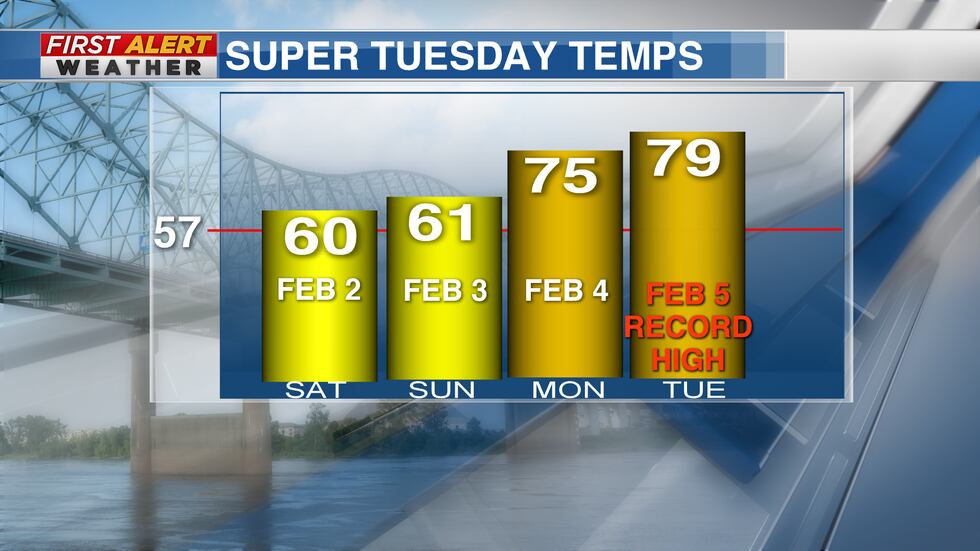 The Storm Prediction Center (SPC) issued a high risk for severe weather with Memphis being the center of the high risk.
A high risk is the highest severe weather category (category 5 out of 5). It is rarely issued and reserved for those setups that indicate the most dangerous potential for tornado outbreaks, which can include long-lived supercells.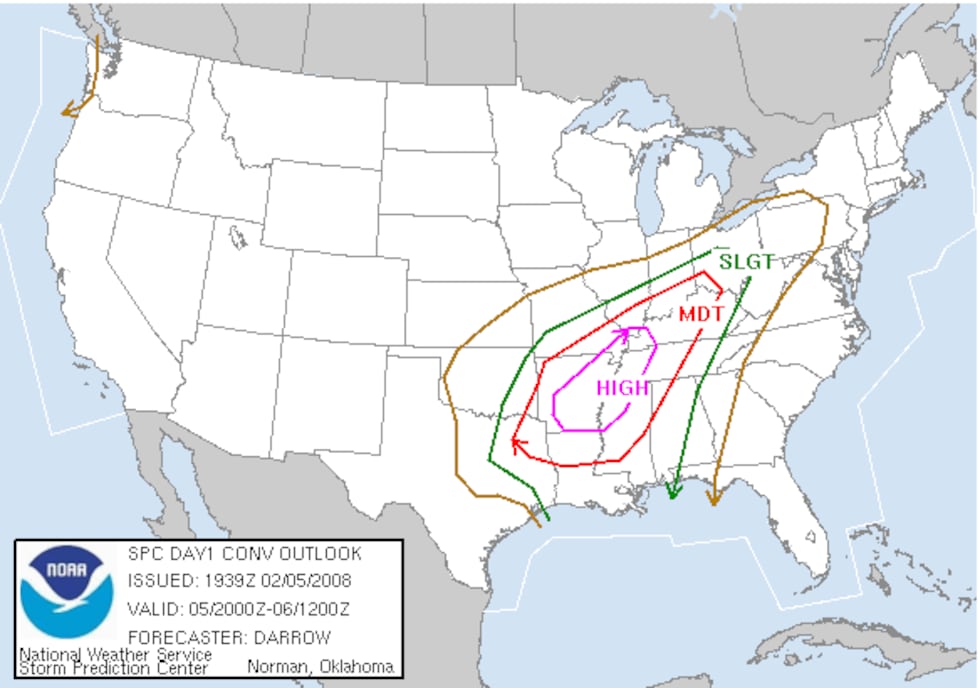 The Timeline
The first tornado touched down just before 4:30 p.m. and the last tornado touchdown just after 8 p.m. There was a total of 25 tornadoes surveyed by the National Weather Service in Memphis across the Mid-South.
Four of the tornadoes occurred in Arkansas, eight in Mississippi and 13 in Tennessee. There was so much damage to buildings, towers and even dormitories near Jackson, Tennessee where an EF-4 tornado touched down after sundown.
There were nine fatalities and 106 injuries for the outbreak across the Mid-South. Most of the injuries were due to the EF-4 that touched down at Union University north of Jackson.

In the aftermath of the storms there was major damage, especially from the EF-4 that touched down in Jackson.
Were you here for the Super Tuesday 2008 outbreak? What do you remember about that day? Let us know on Facebook or Twitter.
Copyright 2020 WMC. All rights reserved.