Breakdown: Why more hurricanes form in Gulf Coast in August
Published: Jul. 29, 2019 at 11:00 AM CDT
MEMPHIS, Tenn. (WMC) - Tropical activity tends to go up in late summer and early fall. The peak of hurricane season is September, but August can be favorable for tropical systems to track along the Gulf of Mexico.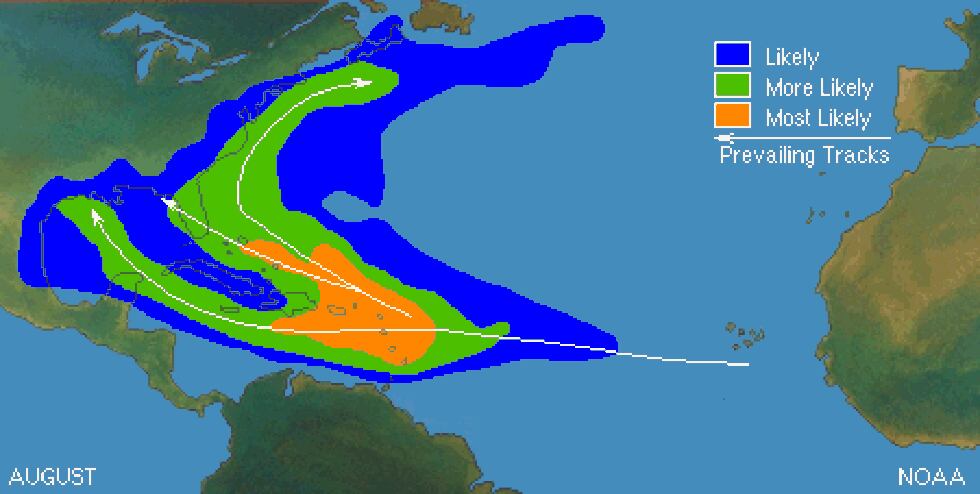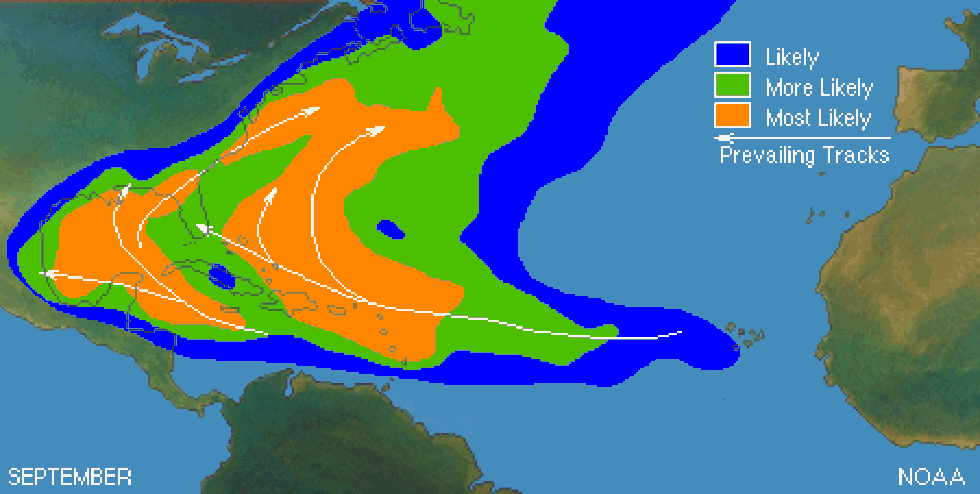 Let's focus on August. The environment for hurricanes is ideal with warm waters, and systems have an easier time traveling from the west coast of Africa all the way to the Caribbean and United States. Normally, August produces three named storms that form by the end of the month. The highest probability for hurricane tracks are in the Gulf of Mexico and northern Caribbean, second central Atlantic east of the Lesser Antilles and finally the western Atlantic stretching from the Bahamas northward along Florida and the Carolinas.
The reason that the most common track in August is in the Gulf Of Mexico is because a strong area of high pressure that sits off the eastern seaboard pushes storms south under its influence, making tracks more likely along the Gulf. If the Bermuda High is weak then storms can move around the storm track and track along the east coast.
August has also produced some of strongest hurricanes, including Hurricane Andrew and Hurricane Katrina. Another reason why we'll be monitoring the tropics is the threat shifts to tracks favoring the east coast by October as the Bermuda High weakens.
Copyright 2019 WMC. All rights reserved.