County, election commissioners clash over voting machine funding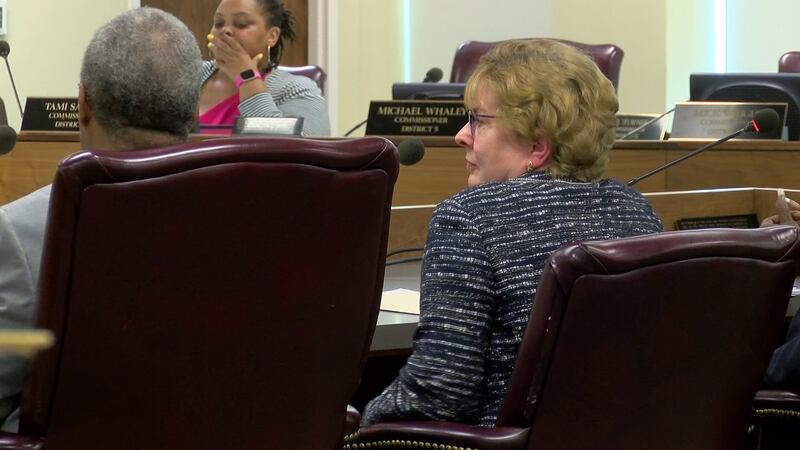 Updated: May. 22, 2019 at 5:02 PM CDT
MEMPHIS, Tenn. (WMC) - The Shelby County Election Commission faced county commissioners Wednesday, amid concerns County Mayor Lee Harris is asking to hold funding for new machines.
Commissioners have the final say with the budget. That vote is expected in a few weeks.
County Mayor Lee Harris says the election commission shouldn't get money for new machines until the county can work to resolve larger issues within the election commission.
"At some point somebody has got to be held accountable. At some point somebody has got to be asked what is your plan to correct the problem," said Harris.
Shelby County Mayor Lee Harris told commissioners he's coming down on the Shelby County Election Commission, citing frustration with years of slow election returns.
He also mentioned last year's controversy over a lack of early voting precincts in Memphis, which lead to a lawsuit.
"There have been questions whether or not our voting process operates with integrity," said Harris.
Administrator of Elections Linda Phillips told those same commissioners the county's voting machines shouldn't be used as a bargaining chip.
The current ones were purchased in 2006 and are at end of life. They are to blame for the return delays, she says.
Five million dollars had been promised by the last commission.
Phillips told the panel Wednesday she needs a minimum of $2.5 million in the 2020 budget to secure the machines for the 2020 presidential election.
Harris asked for a delay of funding.
Some commissioners acknowledged they also have issues with the election commission's performance.
Chair Van Turner said they will set up a committee for oversight in the near future.
"I think the commission has a better understanding of how badly these machines need to be replaced. They have some concerns. Those are operational issues that can be addressed. And they're really not the same issue as replacing the voting machines," said Phillips.
The total price tag for the voting machine updating is between $9-$12 million.
The county will get $2.4 million in federal funding and have to pay for the rest.
Copyright 2019 WMC. All rights reserved.