Concerns arise over aging voting machines as election commission gears up for 2020 races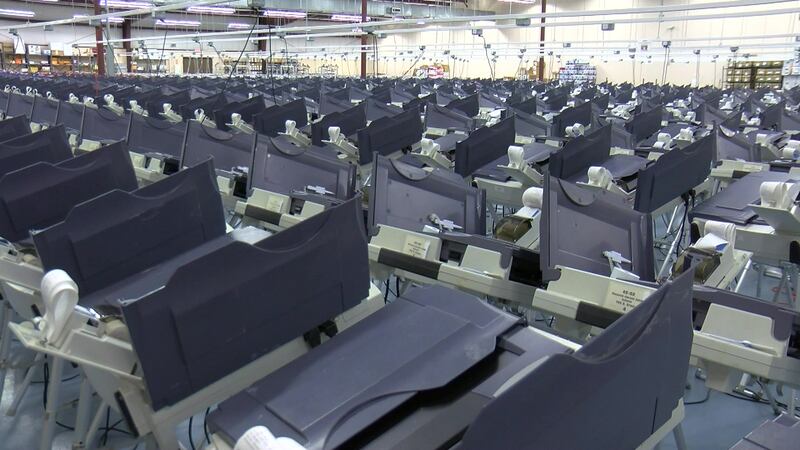 Updated: May. 21, 2019 at 10:15 PM CDT
MEMPHIS, Tenn. (WMC) - The Shelby County Election Commission is gearing up for the 2020 election season.
With 400,000 people set to cast their ballot next year, election officials are worried about the condition of the current voting machines.
"You know if you value votes and you value the process than you need to give us the tools to get it done," Linda Phillips with the commission said.
Phillips says the Diebold voting machines purchased in 2006 are at the end of their days.
"So it's old. It's cranky. It's not fast," she said.
By 2020 vendors will stop supporting the Diebold models.
A promise made by the last county commission for $5 million for new machines this fiscal year was noticeably missing from Mayor Lee Harris' 2020 Capital Improvement Budget.
Mayor Harris says before the commission gets more money "it's a good idea to engage in a discussion on key areas, including the importance of early voting, voter registration and the timely reporting of election results."
Harris specifically pointed to not enough early voting precincts in the urban core. Last year the NAACP successfully sued the election commission over the issue.
Shelby County Commission Chair Van Turner says he supports the mayor's concerns, but also realizes the importance of replacing the aging machines.
"I think if administrator Phillips answers the questions sufficiently gives us a plan for not allowing these issues to happen in the future, I'm comfortable with allocating those funds," Turner said.
Phillips said the need for voting machines is a bipartisan issue, and that there's no need to delay the process in order to argue about issues - many of which are outside the control of the Election Commission.
Copyright 2019 WMC. All rights reserved.