Hundreds of volunteers help clean Wolf River Harbor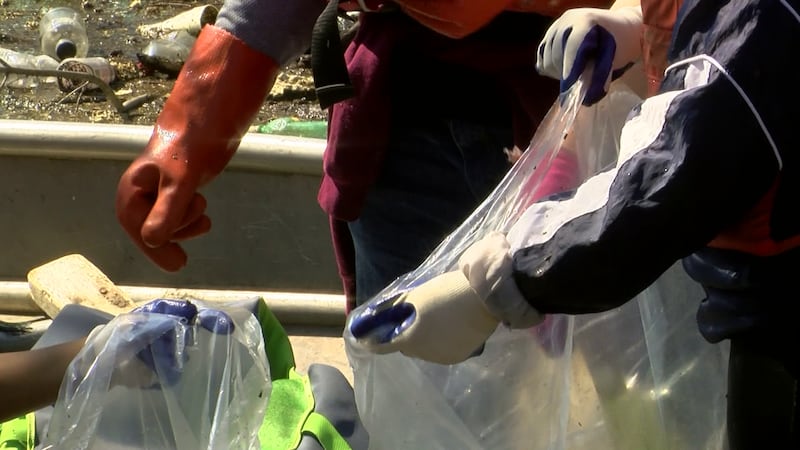 Updated: Mar. 23, 2019 at 5:05 PM CDT
MEMPHIS, TN (WMC) - More than 200 volunteers met at Mud Island Saturday to help clean Wolf River Harbor.
"We just want to serve our community the best way we can and if that means coming out here thick in mud, getting our shoes dirty, getting everything dirty, then so be it," said Julian Juarez, volunteer.
From plastic bottles to car tires, there was plenty of work to do.
"It's overwhelming... just the amount of trash. Most of it floats to the top is your Styrofoam and your plastic," said Ryan Hall, Wolf River Conservancy.
Students from Olive Branch High's Interact Club were among those who responded to Wolf River Conservancy's call to action.
"You wouldn't think that a city this pretty, that there would be this much trash, but you just don't see it because people ignore it," said Lauren Shackelford, volunteer,
However, ignoring the pollution problem won't make it go away.
"All of this, if it doesn't settle on the land, it's probably going to get sucked out to the Mississippi and head to the Gulf," said Hall.
The volunteers left with a sense of satisfaction, knowing they did their part to make a difference.
"Every little bit does help," said Hall.
Copyright 2019 WMC. All rights reserved.