Memphis Zoo looking for bamboo sources to feed Giant Pandas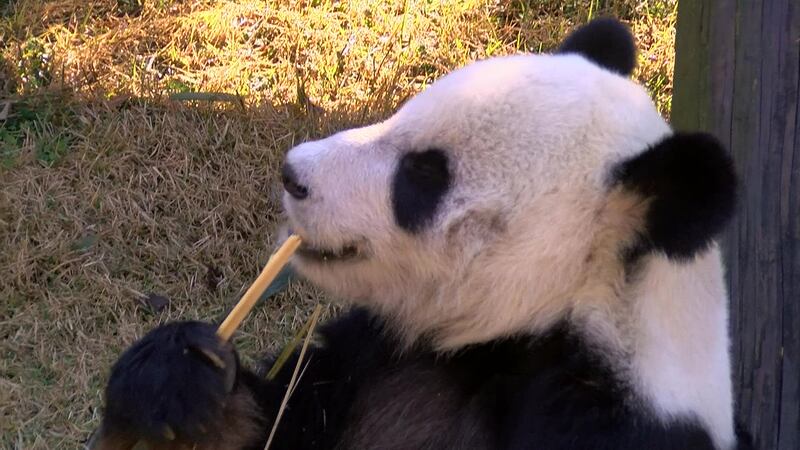 Updated: Mar. 21, 2019 at 3:11 PM CDT
MEMPHIS, TN (WMC) - The Memphis Zoo wants your bamboo!
The Zoo's Giant Pandas eat dozens of pounds of bamboo a day and on a whim can be picky about their meals.
LeLe doesn't have much on the agenda today, except for finishing nearly 50 pounds of bamboo.
But LeLe and his counterpart YaYa at the Memphis Zoo won't eat just any bamboo given to them.
"Pandas are notoriously picky eaters," said Courtney Janney, curator of large mammals at Memphis Zoo.
They can have a refined palate.
"Once it sort of becomes real bamboo they will not touch it unless it's been there for two years," Janney said. "Our pandas, just like all pandas, only like old growth bamboo."
Right now The Memphis Zoo gets its bamboo for the Giant Pandas from its bamboo farm at the Agricenter and right from the Zoo grounds.
But they're hoping to find even more sources for bamboo.
If you have bamboo on your property, the Zoo wants you to think about letting LeLe and YaYa have it.
"Essentially we want to keep as wide a variety of bamboo for our bears as possible," Janney said.
Janney says the Zoo has asked for the public's help before.
It found several bamboo species the bears loved and started cultivating those species, and the Giant Pandas themselves gained a few pounds.
If you're interested to see if your bamboo is a fit, fill out an online form, and the Zoo will send specialists over to see it it's appropriate for the Giant Pandas.
"Safety is obviously first and foremost in our mind," Janney said. "We don't want any bamboo treated with pesticides. We look it over really closely."
You can find that online form on the Memphis Zoo's website.
Copyright 2019 WMC. All rights reserved.