Mid-South teen's Apple Watch triggers rash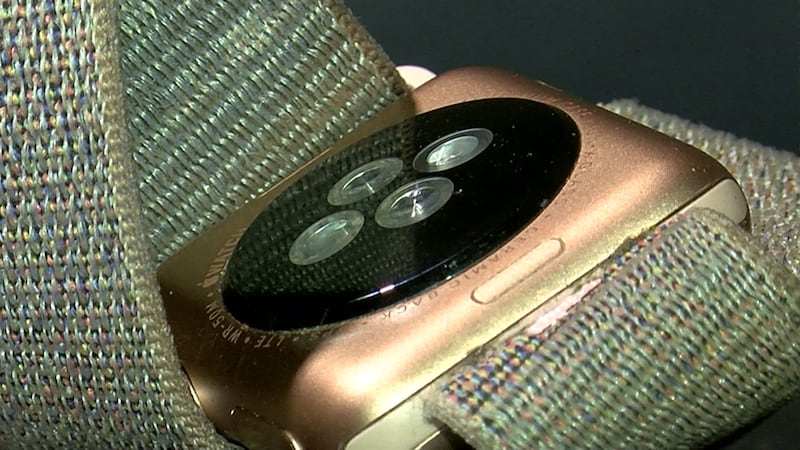 Published: Mar. 1, 2019 at 10:43 PM CST
MEMPHIS, TN (WMC) - When her Apple Watch caused a red rash on her wrist, it was especially disappointing for 16-year-old Chandler Collins.
"I love my Apple Watch," Collins said.
The tenth grade AP student said her wrist became very itchy.
She had an ugly red mark on her wrist and a scab.
"It hurt. Like especially when something rubbed against it, like it's raw. It hurts," Collins said.
She quit wearing the watch and the rash got better, but then it developed into an even more serious rash when she put the watch back on.
Her mother took her to the doctor, who didn't know what caused the rash but prescribed a salve.
Collins is not the first person who has had an Apple Watch that caused an irritation on their wrist.
Memphis dermatologist Doctor Joseph Pietrangelo says he knows about the rashes some people get from the watches.
"I think it is far more likely and far more common that somebody who has a watch shaped rash on their skin is likely suffering from some sort of contact allergy," Pietrangelo said.
Collins received her Apple Watch in 2017.
Dr. Pietrangelo says a person can develop the allergy over time.
"The Apple Watches, any kind of watch, seems like a perfect storm. People who wear it might tend to be more active. They might wear it tightly so the sensor attaches and does what it is supposed to do with the heart rate," Pietrangelo said.
Collins' watch has a cloth band and she says she never wears it in the shower.
Apple claims the rashes have happened to a small number of people.
Collins says a lot of her friends have Apple Watches and they don't have rashes.
She hopes she can wear her watch again without getting a rash .
"I love the Apple Watch. It is so helpful small things you can't use your phone for," Collins said.
Apple suggests if you wear one of their smart watches don't wear it too tightly.
The moisture from sweat can be a problem with the salt that can cause an itchy rash.
Apple says keep the watch clean. You can also move the watch to your other wrist.
Copyright 2019 WMC. All rights reserved.