Elvis Presley Enterprises celebrates legacy, life of beloved DJ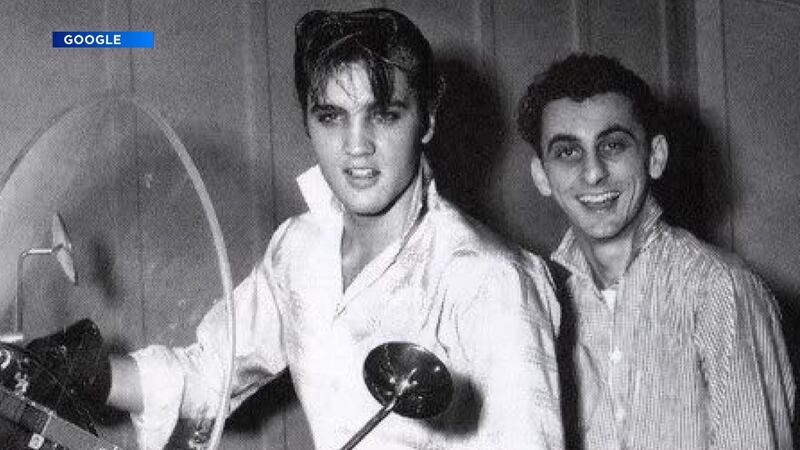 Updated: Feb. 6, 2019 at 11:37 AM CST
MEMPHIS, TN (WMC) - Elvis Presley Enterprises is remembering the life of legendary DJ George Klein.
Klein, 83, was a close friend of Elvis.
The two met in high school and stayed close until Presley died in 1977.
Klein told hundreds of Elvis stories to a worldwide radio audience for SiriusXM in a studio across from Graceland and impacted so many.
WMC sat down with musician Brad Birkedahl who said he first met Klein when his band would perform on the Elvis cruise. He said Klein was just as important to Rock n Roll as Elvis.
"I think he taught people to always be nice. He never turned down an autograph, he never turned down and interview. His stories were always the same, you knew that it really happened," Birkedahl said.
Elvis Presley Enterprises released the following statement on Wednesday, the day after Klein's death.
"Priscilla, Lisa and all of us with Elvis Presley Enterprises are deeply saddened that we have lost our dear friend George Klein. Elvis and George met at Humes High School in Memphis and formed a lifelong friendship. Elvis stood up as George's best man at his wedding and George remained a close confidant throughout Elvis' life. After Elvis' passing, George continued as a great friend and supporter of Graceland, Lisa and Priscilla and continued to honor Elvis' legacy through sharing stories and memories with fans around the world as a DJ on Elvis Radio at Graceland. Our hearts are with George's family, friends and fans – as we celebrate his life and his important place in the history of Memphis music."
Klein spent the end of his life in poor health, but remained surrounded by loved ones who came to visit his bedside.
His visitation will be held Sunday, Feb. 10 from 11 a.m. until his service, which begins at 2 p.m. at Memorial Park Funeral Home and Cemetery with interment to immediately follow.
His service will be available to watch at this link.
Copyright 2019 WMC. All rights reserved.