3 officers off duty after officer-involved shooting
MPD says officers turned off cameras before shooting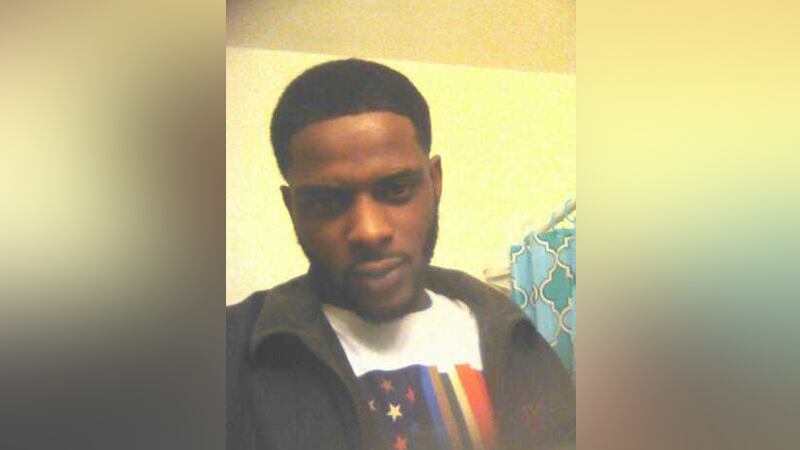 Updated: Sep. 18, 2018 at 4:00 PM CDT
MEMPHIS, TN (WMC) - Three Memphis police officers are off duty pending investigation following an officer-involved shooting Monday.
Police director Mike Rallings said the officer who fired the shot that hit 25-year-old Martavious Banks turned their body camera off at some point during a chase that led to Banks being shot.
Two other officers turned off their cameras at some point between the chase and shooting, Rallings said.
Tennessee Bureau of Investigation is now investigating the shooting.
Memphis Mayor Jim Strickland said turning the case over to TBI makes sense:
Officials said Banks fled from police after getting pulled over in South Memphis.
Banks was pulled over near Gill Avenue around 6:30 p.m. When police approached the car, Banks said he didn't have ID or insurance.
That's when police say Banks began to reach downward and an officer saw a gun inside the car.
Banks then fled the scene, was pulled over again, and a confrontation between the officer and Banks started.
It's not clear when the officer shot Banks, but officials say the officer is a 26-year-old black man. Banks was hospitalized in critical condition.
That officer is now on leave pending the investigation.
Officials said a gun was recovered from the scene.
Tuesday, District Attorney General Amy Weirich released this statement about the TBI's involvement in the case.
"The Memphis Police Department made me aware today of new information related to last night's shooting. Based upon this information and with the full agreement of the Memphis Police Department, I have asked the TBI to conduct the investigation."
On Tuesday, WMC5 spoke with Banks' girlfriend Tierra Mitchell and mother Janice Banks, who said he's out of surgery and is in stable condition in the ICU at Regional One.
They said they want answers about what led up to the shooting.
"He's not a bad person," Tierra said. "He's a magnificent man is what they don't realize."
Tierra said her boyfriend didn't deserve to be shot by an officer Monday night.
"He's not a rag doll," Tierra said. "He has kids that he needs to be here for and now he lying up in the bed and can't do nothing for his self."
Janice said she wants proof that her son fired a gun.
"There's more to this story than what the police is giving me, and me as his mom, I'm not going to settle for anything because it's just a cover up," Janice said.
Janice said witnesses tell her a different story and at this point, she doesn't trust what police are saying.
"Me, as a mom, I wouldn't go to them to console them about nothing that's going on with my child right now," Janice said. "I don't feel confident enough to even speak with them about this case."
Both Tierra and Janice said they're happy the TBI is now involved in the case.
"My son haven't killed no one," Janice said. "He don't have a serious enough crime to be up here laying up in the Med shot up like he's shot up. Especially when they train these officers to apprehend a person in a better way. It's not all about shooting."
Tierra said she wants to know why Banks was pulled over in the first place.
Police have not released that information but said Banks had six active warrants for a suspended license, assault and violation of probation.
The TBI generally only investigates officer-involved shootings that result in death unless the DA requests them to step in.
Banks' family said they hope the TBI helps get them answers.
Janice went to police headquarters Tuesday night searching for answers.
"Officers supposed to protect and serve and they turning body cameras off," Janice said. "Something that we paying for. Why they off? I need answers."
Rallings said it is not clear at this point if the camera was turned off or was never turned on.
"It was also discovered two additional officers who were involved in the original traffic stop at Gill and Pillow deactivated either their body worn cameras or in-car video systems during the pursuit," Rallings said.
It is also not clear if any of the officers' cameras picked up the shooting.
"They're covering it up," Janice said. "They don't even want to talk to me."
Rallings would not comment on whether a gun was found.
Meanwhile, Memphis Police Department is reviewing body camera and dash cam videos to get a clearer picture of what happened.
"We [the union] like the body cameras because they've cleared a lot of officers, like when citizens file complaints," said Memphis Police Association President Mike Williams.
Williams said that MPD officers have faced punishment for not activating their body cams.
However, he also said using a body cam is "something the officers have to get used to."
"When you're involved in an incident, a critical situation with a suspect, you may not have the time or availability to turn the camera on," Williams said.
Copyright 2018 WMC. All rights reserved.